Best souvenir store in Corfu
Where to find original Greek souvenirs in Corfu?
When returning from our trips, we often seek a nice souvenir to remember the place we visited or to offer to beloved ones. Minimis is a modern and original Greek souvenir store that you must visit while in holiday in Corfu island. All of their handcrafted art jewelery are created by recycled glass used on the island. Located in the old town of Corfu, it is a must gift shop for buying original handcrafted art. At the same time, by gifting your friends with these amazing glass products, you promote recycling. Find Minimis local store on Googel maps
Must souvenir store in old town Corfu | original handcrafted art made of recycled glass
MiNiMiS is a business created by two young women from Corfu, Mirella and Nikol Misfout. Their goal is to decrease glass waste while recycling it into glass handcrafted art.
Since the island is overloaded with glass bottle use, Mirella and Nikol came up with the idea of creating unique handmade jewelery by recycling glass bottles.
Their large experience on glass processing through their family business "Corfu Glass", inspired them to create a local product that would combine creativity, recycling and an original Greek souvenir from the island.
Categories of Greek souvenirs made of glass
Minimis shop provides various categories of jewelery:
---
Greek souvenirs for her
Minimis offers a large collection of jewellery made of glass that you can offer to women.
Browse online women's jewellery made of glass
---
Greek souvenirs for him
Glass jewelery can be a wonderful Greek souvenir men
Browse online men's jewellery made of glass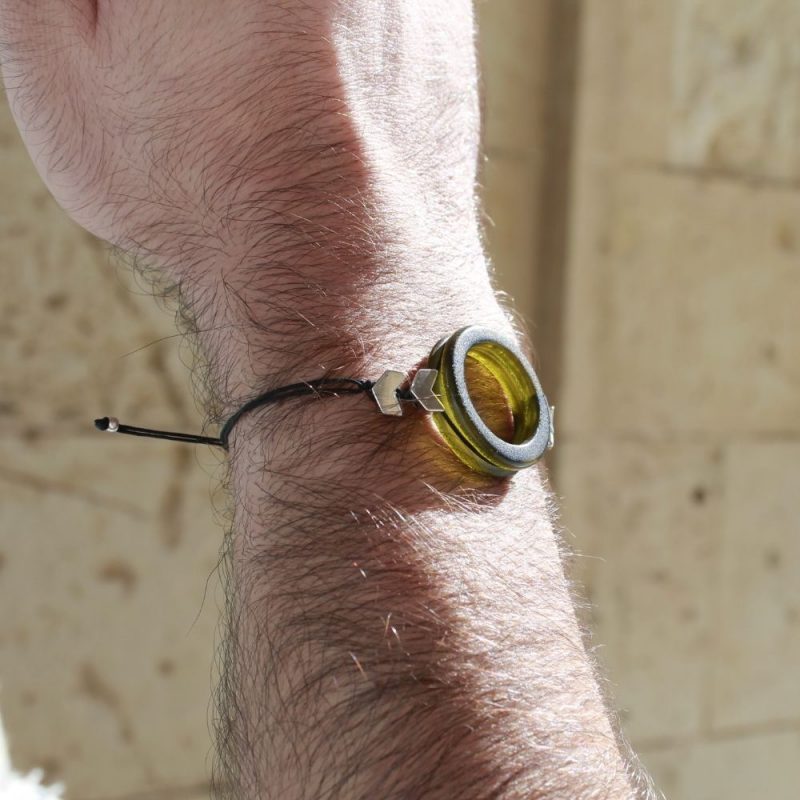 ---
Bridal gifts
Glass can be glamourous and minimal. An alternative type of gift for brides to be
Browse online bridal jewellery made of glass
---
Anniversay gifts
Finding an original and unique anniversary gift can be frustrating.
Browse online anniversary gifts made of glass
---
Maid of honor gifts
Glass jewellery as a souvenir and maid of honor gift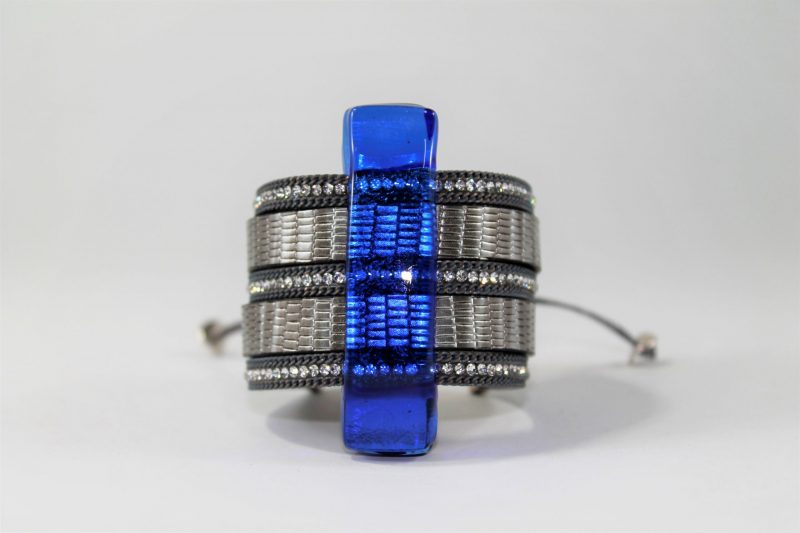 Browse online maid of honor gifts
---
Where can you find Minimis Souvenir Store?
Evegeniou Voulgareos 14 – Old town – Corfu island
Find Minimis store on Google Maps
---
A special, innovative, unique, refined store. Hospitable and helpful staff. Good taste products made with effort in fantastic prices! It is worth visiting!!!!
Wonderful imaginative recycled glass creations by their team. .. keep it up with the same MiNiMi passion!
Every piece is unique. And everything is made from recycled glas – I just love to go in the shop whenever I need a gift for family & friends. And few pieces are now all over the world. Thanks for this special lovely things you made!
---
Most popular Greek souvenirs using glass
The Evil Eye – an Ancient Greek Belief
One of the most famous Greek traditiona beliefs is the blue eye. The concept of the 'evil eye' – (kako mati menaning bad eye in Greek) can be traced back to the classical era in Ancient Greece when the Greek civilisation was at its zenith.
The belief remains strong today – not just in Greece, but in countries around the world that have Greek communities.
The curse of the evil eye is cast by a glare with evil intentions – often made subconsciously – which include negative emotions such as anger and jealousy. The curse causes bad things to happen to the person receiving the glare like a sudden bad headache, feeling dizzy and disorientated or experiencing a run of bad luck over the next few days. Women and children are particularly vulnerable.
Most of "Blue eyes" artworks are made of glass by tradition.
The "Komboloi"
Komboloi is known to be one of Greek people's most favourite pass-time. It usually used as a way for many to relax or to quit smoking. Th origins date back to when monks in Mount Athos began making strands of beads by tying knots on a string at regular intervals in order to say their prayers to God.
Today, many komboloi are made of semi-precious or precious beads, even of glass.
Did you know that Glass is one of the oldest materials?
Glass manufacturing has an age-old tradition which dates back to around 3500 BC when glass is believed to have been first artificially produced in Egypt and Mesopotamia to be used as jewellery and later as vessels. Since then processes have constantly evolved from craftsmanship to today's high-tech industrial processes and the number of glass types and applications have multiplied.
Glass has shaped Europe's cultural heritage, regions, industries, living conditions, technological deployments, etc. like no other substance. Simply think of glass masterpieces such as Bohemian crystal, the Murano Island of Italy, the Mirros Gallery of Versailles' palace or stained glass in Cathedrals.
Glass souvenirs as part of the ancient Greek history heritage
The secrets of glass production were known to the people of the Near East and eastern Mediterranean perhaps as long as five thousand years ago. Among the oldest products of all were seed beads, which had been seen in Central Europe as far back as the Bronze Age thanks to the barter system of trade. The manufacture of hollow glassware was renowned in Egypt during the 2nd century BC, but the very nature of glass production was to change during the 1st century B.C. with the invention of the glass blowpipe, a discovery traditionally ascribed to the people of what is now Syria. Blown glass soon spread to encompass the entire Mediterranean area, the Near East, and the Roman provinces in Western Europe.